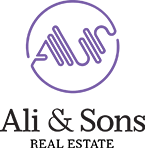 Ali & Sons Real Estate (ASRE)
With the world choosing UAE as its preferred place of residence and work place, Ali & Sons Real Estate fulfills this need.
The company manages properties owned by Ali & Sons and manages other property owners' assets as well. Fully owned developments includes properties such as C40 and C55 bldgs. Located in Al Rawdhat Abu Dhabi. Landmark properties under management includes Sidra Tower & Sidra Village in Dubai.
AS Business Centre is considered the operational hub of ASRE management team.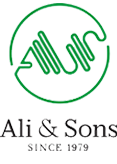 Ali & Sons Holding
Ali & Sons Holding (ASH) is a family owned conglomerate with strong presence in the automotive, commercial, oil & gas, retail, construction, property management, hospitality, manufacturing, marine engineering and information technology industries. ASH is associated with some of the most prestigious brands in the world. The Group's own brands have significant market share, building on the Group's strength and quality of products and services.
Ali & Sons was established in 1979 in Abu Dhabi and later started to grow into a diversified conglomerate and became Ali & Sons Holding LLC under the successful leadership of H.E. Ali bin Khalfan Al Mutawa Al Dhaheri – The Founder and Chairman of The Family Council. Ali & Sons expanded its activities and operations by establishing new businesses within several sectors of the local economy.